Legal protections for mature workers
The ARC Centre of Excellence in Population Ageing Research (CEPAR) released a new fact sheet on legal protections for mature workers in Australia.
The facts sheet outlines the national and state laws that protect mature workers from discrimination and uphold their right to seek flexible work arrangements. It also addresses the way workplace health and safety laws can be uniquely relevant to older Australians.
"Older Australians are a vital part of the workforce and economy. Almost 20% of Australian workers are over the age of 55, and as the population ages, this proportion will continue to rise," said Marian Baird, CEPAR Chief Investigator and Professor of Gender and Employment Relations at the University of Sydney Business School.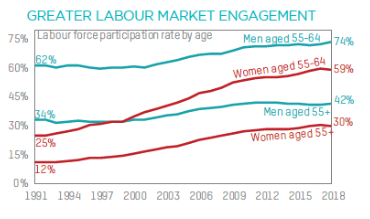 "Such population ageing drives an increase in older workers, but has also been magnified by rising mature labour force participation rates. While participation rates indicate that older people are increasingly more engaged in the labour market, many challenges remain," said Professor Baird.
"Older Australians, particularly women, are disproportionally primary carers of the elderly and those with a disability. Mature workers often juggle work and caring responsibilities, which are less well recognised than the child-caring role faced by many younger workers."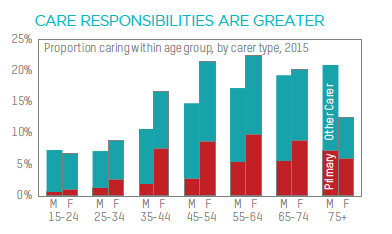 Professor Baird said, "Many also experience age discrimination in the workplace or when looking for work. The Australian Human Rights Commission reports that 35% of Australians aged between 55 and 64 have experienced ageism."
"Ageism and rigid work arrangements that don't enable flexibility are two major barriers to older people remaining in, or re-entering, the workforce. Policymakers have recognised that mature workers need special protections, particularly with respect to discrimination, flexible work, and health and safety, but more needs to be done in practice."
The new fact sheet, released by CEPAR, gives an overview of the legislative measures that protect mature workers in Australia. It is available to download free of charge at http://cepar.edu.au/resources-videos/fact-sheets.
Reference: Chomik, Rafal; Williams, Alison; Baird, Marian (2019): Legal protections for Mature Workers. CEPAR Fact Sheet. http://cepar.edu.au/sites/default/files/cepar-fact-sheet-legal-protections-for-mature-workers.pdf
1 August 2019.